CVS CAREMARK PHARMACY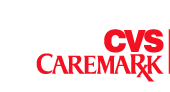 Your pharmacy source for Cystagon® capsules
Call Toll Free (800) 238-7828 regarding:

Ordering Cystagon
Questions about Cystagon
Ordering other Medications
Insurance Inquiries

CVS CAREMARK Pharmacy, in partnership with Mylan Pharmaceuticals, is proud to be the exclusive pharmacy distributor for Cystagon capsules. Cystagon has been approved by the U.S. FDA for the management of nephrotic cystinosis in children and adults.
Cystagon is available in:
50 mg oral capsules
150 mg oral capsules

To find out more about Cystagon or how CVS Caremark can deliver Cystagon directly to your home, simply call:

1-800-238-7828
CVS Caremark Pharmacy is dedicated to servicing patients living with high-risk, complex diseases. We understand the challenges of adhering to your medication therapy as well as obtaining insurance coverage for products like Cystagon. CVS Caremark is committed to providing comprehensive patient education, expert reimbursement services and superior customer service.
The Cystagon Distribution Program offers the following:
Peace of Mind:


Knowing your pharmacy care is in the hands of the nations most experienced specialty pharmacy gives you confidence and peace of mind.


Convenience:


With home delivery of Cystagon and other needed prescriptions, you'll have your medications when you need them, where you need them.


Insurance Expertise:


We accept the majority of insurance plans nationwide and explain your benefits in detail once you enroll. In addition, if your insurance company rejects a claim, we will work on your behalf to resolve the matter.


Support and Education:


With specialty-trained pharmacy and billing staff, you will receive the clinical support and guidance needed to make it easier to take your medications as prescribed.

In addition to the Cystagon Distribution Program, CVS Caremark is a full-service pharmacy offering a complete inventory of hard-to-find and specialty medications such as growth hormone products like, Humatrope® Protopin®and Nutropin® and transplant therapies, such as Neoral® Prograf® Cellcept®and Rapammune®
Enrolling with CVS Caremark Pharmacy could not be easier, simply call us at 1-800-238-7828. We hope to hear from you soon. We look forward to assisting you in all of your medication needs.
You can reach CVS Caremark Pharmacy at:
1-800-238-7828
Cystagon® is a registered trademark of Mylan Pharmaceuticals Inc.