Lee Knaus - Cystinosis: an Artists Inspiration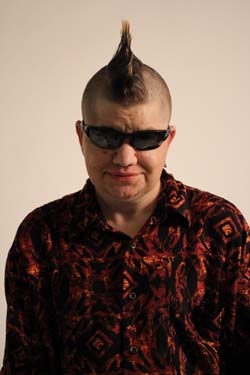 My name is Lee M. Knaus: currently hold an A.A. and an A.F.A degree from Rend Lake Community College. I have completed one semester at Jacksonville University and I am starting on my second. I am working towards a BFA degree. I have plans to go on to get my masters in fine arts. I was diagnosed with Cystinosis at the age of 2 in 1980. Over the years, I have learned how to cope with the disease. I believe there are three important aspects in life that help me get through: a positive attitude, surrounding myself with people who truly care, and using the outlet of art to depict my views and thoughts about life.
A positive attitude is a must. Cystinosis can be hard on the body as well as the mind. My art helps me express my thoughts and feelings in a positive way. I feel with a positive attitude I can have a positive life. When I am projecting positivity with my art, I find the art draws other people to find the good in their own lives.
There are many people in my life that care and encourage me. This helps me to understand that Cyst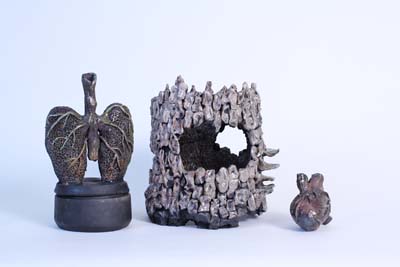 inosis is part of my life, but does not have to be my defining characteristic. The most important people are my family, friends, and also my instructors throughout my college career. My mother Donna Jean Knaus and father Edgar F. Knaus have always encourage me to achieve my goals even though I have Cystinosis. They are excited about my accomplishments and intensify my drive to achieve what I want from life. My instructors at JU have been great. Dana Tupa, Brian Frus, and Jim Benedict are the instructors I study under on a daily basis. They are all very understanding that I have health problems and are very excited to help me achieve the goals I have set for myself. They all understand I do have some physical limitations, yet push me to improve my artistic skill level.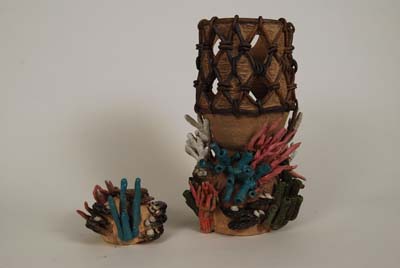 My art is important to me and my identity as a person. It has been influenced greatly by being a Cystinosis Patient. I believe having the disease has helped me to be a more understanding individual, and to be more connected to nature which is complemented through my art. My pieces focus on the beauty of nature and the human connection to nature. I feel humans sometimes forget that we are part of nature and not the rulers of it. I want my art to help people understand that fact. Through my art I would like people to have a pleasant viewing experience along with a thought provoking one. Overall my art is a part of me and I feel that in every piece I create, a part of me lives on forever.
Cystinosis is a life altering disease, but with a good outlook on life, the proper people behind me, and my art to give me a voice, I have found a way to cope. At the age of 34 I am very happy and pursing my career in art. When I get out of college I would like to become a college professor and share my knowledge and experience with other aspiring artists.
The photographers were: portrait by ( Ali Pordeli) and pictures of my art by (Lauren Michelle Tidwell) both pieces are ceramic sculptures.