Sue & Serena's Trip to Melbourne, Australia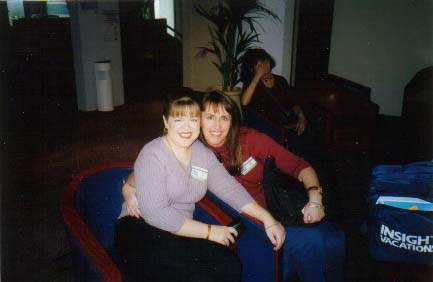 Hello there everyone
My Mum (Sue) and I ( Serena) have started a Support group for Cystinosis here in Australia.

There are only about 25 people with cystinosis.

We wanted to help the people here in Australia -as Cystinosis is very rare and there wasn't much information about to help us.

We have been a support group for 3 years now and we have gradually found 17 of the 29 cystinotics around Australia and NewZealand.

All we were given was a sheet telling us which hospitals people were being treated in, but we had no details of names or addresses. So it is a huge effort to tract down each patient. Fortunately we have had the help of the different families that we have found- because if 1 family knows of another family- they let us know. As of now, we have found 15 cystinotics in Australia and 3 in New Zealand.

We now have a web page -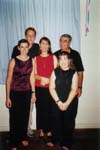 http://australia.cystinosis.com .... and we also send out a Newsletter every 6 months to all the Australian & New Zealand Families to keep them informed with the latest news.

We have made the effort to try and visit some of the Cystinosis Families.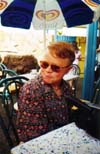 We went all the way over to Queensland and met a young man named Steve Dodd

We also travelled a couple of hours down south and met a family who have 2 young kids with cystinosis, named Sherridan and Mitchell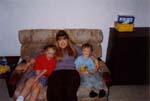 Our aim is to visit all the families around Australia.

But the cost is quite expensive so we keep in contact with the families by either phone or by email.

But just recently we got some extra cheap tickets to fly to Melbourne which is the other side of Australia to where we live.

We arranged to meet 3 families with Cystinosis.....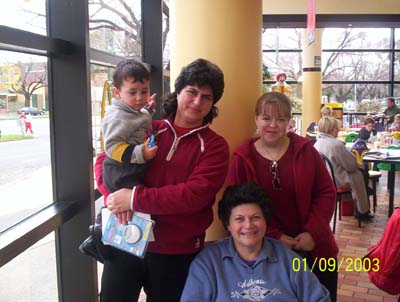 The Yacoub Family & Serena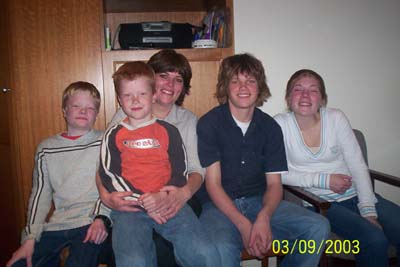 The Andrews Family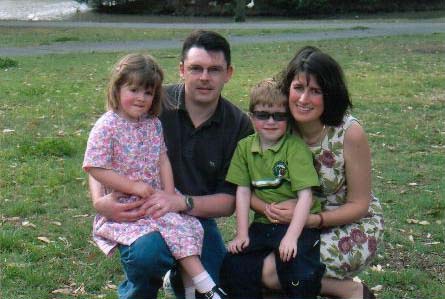 The Macaulay Family
Plus we also asked a Doctor to meet up with us all...Dr Mignon Moyle

Unfortunately The Yacoub family could not all meet because their son- Karim aged 6 was going into hospital to start CAPD dialysis.

But we managed to meet up with Paula Yacoub, her other son Amir and her mother at the hospital for a short time. We had a lovely time chatting and also took some photos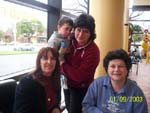 On the 3rd of September we went to the Macaulay's house for dinner...where we all met up together. Elizabeth Macaulay cooked up a lovely yummy roast dinner for us all. The Andrews Family arrived too and everybody got on well.

We discussed all about cystinosis, our medications, school and lots more.

We had a lovely delightful evening. The evening went really quickly because we were all having fun chatting away.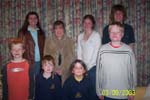 It was great to meet up with the families....and get to know them. Although we wished we had longer together to get to know each one better.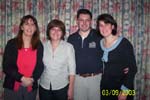 Our aim now is to try and save up and visit each capital city- and get the cystinosis families together. Most cystinosis families even though they know they are in the same city-have never met each other.

We hope to become a Foundation soon- but this takes time.

At the moment we are happy to be a support group for the families and keep intouch with everyone, because we know personally what it's like to not know anything about cystinosis and have to suffer all alone.

Written by- Serena Scott

Email- princess_serena@bigpond.com